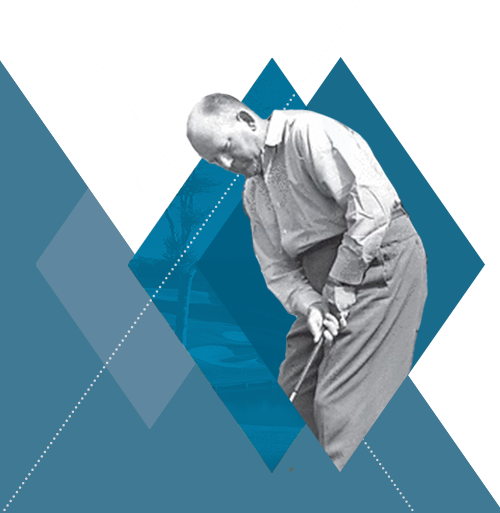 "Give them all a chance".
J. Wood Platt
J. WOOD PLATT CADDIE SCHOLARSHIP TRUST
TEEING UP GOLF'S FUTURE.
One of the GAP's most notable members continues to make an impact today. J. Wood Platt may have won numerous GAP championships and served as the Association's only two-time president, but his most notable achievement continues to be scholarship that bears his name.
MORE THAN A CENTURY LATER
ONE NAME CONTINUES TO DRIVE GAP FORWARD.
J. Wood Platt's impact on our game is measured with every generation of caddie that has benefited from his legacy.
learn more
J. WOOD PLATT CADDIE SCHOLARSHIP TRUST
WHEN YOU SUPPORT THE TRUST, YOU SUPPORT THE GAME OF GOLF.
Giving your time and expertise is just as valuable as any monetary donation. Learn about all the ways you can help support the future of our game —whether it's mentoring caddies as they learn the game, or giving to our variety of options to supporting our scholarship programs.
Learn how to give